There are many training kits for people starting off on their journey of Factory Automation (FA). Here at i4 Automation we think it's worth while going strait for the real thing.
We offer:-
1. Free programming software (integrated solution for the PLC and HMI)
2. Free programming cable.
3. PLC and HMI all in one. (you only have to learn 1 software package and do the job once!)
More information on our website http://www.i4automation.co.uk/samba.aspx
Max headroom video http://www.unitronics.com/e_Learning/Getting_started/index.htm   (if you are too young to remember Max you can find him on youtube http://goo.gl/XsnqX0)
Software and getting started info http://www.i4automation.co.uk/visilogic.aspx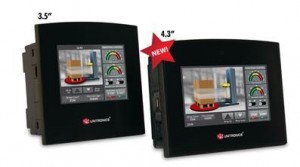 and we will not increase our price and put a "Training kit" label on it.