Great Value Training plus 35% off your next order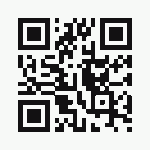 Save Time and Money with our ALL in ONE solution
We feel strongly that the combination PLC & HMI will save you time and money with its integrated solution. You only programme it once and to help you get started we have some great training days for you to enjoy,
in conjunction with, FREE programming software and some great introductory offers.
Introduction training Monday the 6th February.
Advanced training Tuesday the 7th February.
Training is being carried out by Unitronics support engineer
Book now! £50.00 per person per day! Refunded with NEXT ORDER!
PLUS! A one off whopping 35% discount off Vision OPLC prices for companies who attended training.
Limit one order per company, valid until the end of February, terms and conditions apply.
Limited availability, places allocated to first come.
To find out more and book your place. Contact us NOW!
Alternately ask us about project training or on line Webinars where you can learn all about programming our OPLC's from the comfort of your desk.