New high speed Jazz unit- JZ20-T40

We are pleased to introduce additional new models to the Jazz®2 series: JZ20-T40. The Jazz®2 series is a game-changing model, it is thirty times faster, has twice the memory, and yet sells for the same low price as the JZ10 -11-T40.
In addition to all the core features, the JZ20-T40 come with the following enhancements:
More than 30 times faster performance
Double the memory size for Ladder code and OS
Built in mini-USB programming port
Future support for external Ethernet port, details will be announced at a later date
When Can I Get One?
The units are already available in stock.
What U90Ladder version is compatible with Jazz®2?
U90Ladder 6.6.4  and up.
What about my existing applications for JZ10-11-T40?
Jazz® 2 offers the same look, dimensions, wiring, and functional behavior!
Update your existing project to use Jazz® 2 in three steps:
Open the application.
Select the new model in Hardware Configuration.
Save the application.
When will the JZ10-11-T40  expire?
We will accept purchase orders submitted before January 31st, 2015.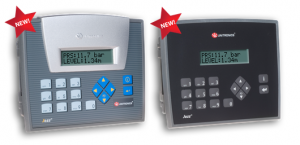 JZ20-T40_JZ20-J-T40_INSTAL-GUIDE_06-14