Santa comes early to i4 Automation
Just been opening our latest delivery and great news we now have demonstration stock of the wide screens.
So if you want to see one in the flesh gives us a call to arrange a demonstration and a loan unit.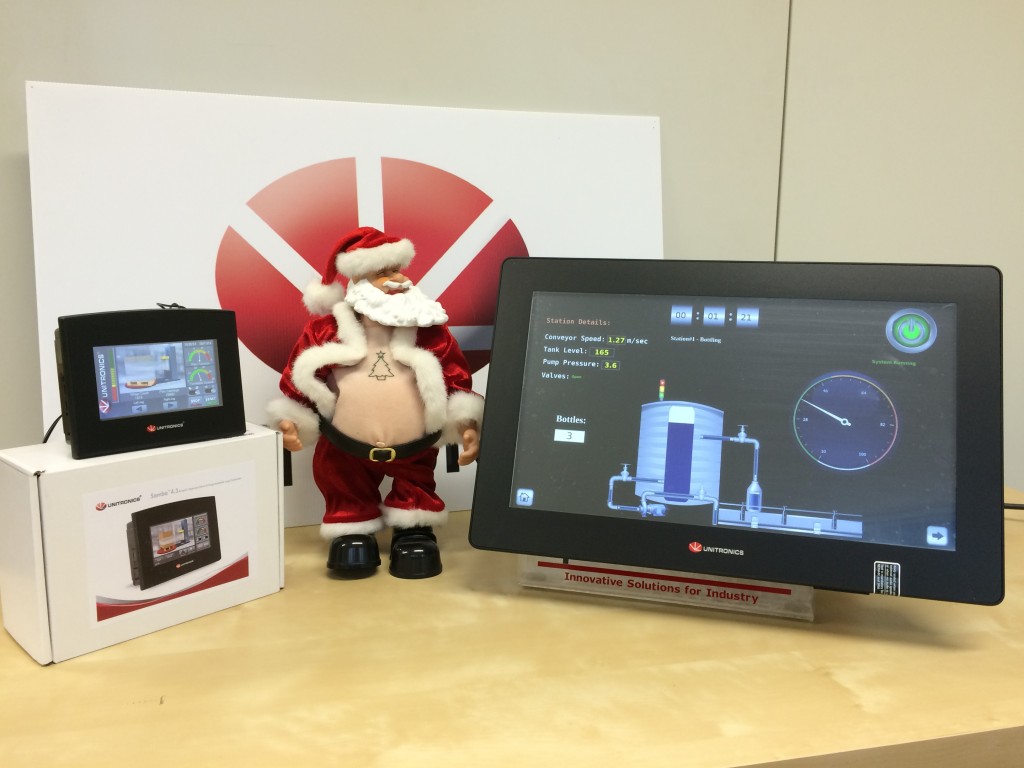 All items are in stock.
USP-156-B10    UniStream™ 15.6" HMI PANEL
SM43-J-R20  4.3″ Colour Touchscreen, 24VDC, 12 Digital Inputs, 2 Analogue/Digital Inputs, 1 HSC 30kHZ, 8 Relay Outputs, USB programmable
SM43-J-T20    4.3″ Colour Touchscreen, 24VDC, 12 Digital Inputs, 2 Analogue/Digital Inputs, 1 HSC 30kHZ, 8 Tran Outputs (6 x PWM 0.5Hz), USB Programmable